Do you hear it? Do you feel it? The CrossFit Games buzz is thick, at this point, all across the planet. Quite the astonishing feat, considering the first official CrossFit Games was held in 2007. For a lot of folks, competitive CrossFit is as interesting as watching a washing machine operate (yes, I used to do this as a child), and that's totally cool. CrossFit was, and primarily is, a general strength and conditioning program. A fun place to workout, meet super-rad people, and do something exciting. Our focus will always be on helping people get healthy and having fun, but it's always awesome having the option to pursue competitive endeavors. The thing is, participating in the Open workouts are just plain FUN. It's pretty cool being a part of something this massive (100,000+ registered for the Open this year). Do it for fun, do it for serious, it's all good, it's just another workout.
With that being said, I've had the unique opportunity to watch the evolution of what humans can do in workouts. To quote Dan from our last blog "Each year the event is a more and more challenging test of overall fitness, and the athletes that compete have been raising the level of competition to new heights. According to CrossFit Games.com, "The average Games athlete in 2012 will be dramatically more capable than the world's best in 2007."
I'd like to share my example of how far things have come and evolved. Take a look at the workout in that image. That was my first competitive CrossFit workout back in 2005. It took me over 20 minutes to complete, and was the most brutal thing I'd ever done. The fastest times were clocking in around 11 minutes, with the average being around 15 minutes, and the heaviest deadlift was 415#. I'd never seen anything like it before. Fast forward to today, and this workout would be a lovely warmup for a top-level CrossFit athlete. Not sure if the evolution of spear tossing has changed much though, so that's likely to be the X-factor.
A few years later, CrossFit Oahu hosted the CrossFit Sectionals (this was before the Open format), and that was a tizzy! At the time, each region was allowed to create the workouts for the competitors. Top folks would move onto Regionals. Master BP created waves across the CrossFit community with his unique, and at the time, unheard of use of multi-day, multi-workout events. Intermixed with the traditional workouts were 'Skill Events', much like the Rx Checklist. Total of five workouts over two days. The final workout after two full days of rockin'? The Gauntlet. With a 30 minute cap, we had to do Jackie (1000m row + 50 thrusters + 30 pull-ups) immediately followed by Karabel (10 rounds 3 snatches/15 wall ball) immediately followed with as many reps possible as in the remaining time of Cindy (5 pull-ups/10 push-ups/15 squats). We thought this was lunacy, insanity, and inhumane. Of course we all did it, loved it, and wanted more. Check out the video recaps!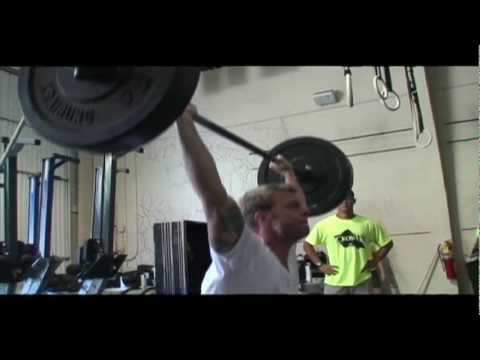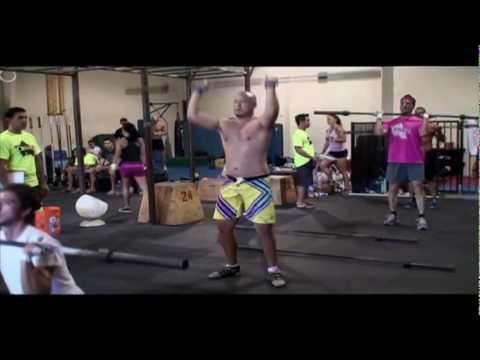 A quick review of the last few years CrossFit Open/Regionals/Games workouts and it's pretty clear that what we considered lunacy, insanity, and inhumane just a few years ago, is the new standard. It'll be really interesting to see how far human performance will go over the next few years. *fist pump* competitive exercise *fist pump*
Juggs