Need to improve your lifts? Want to not only lift heavy weights but with good technique? CrossFit Oahu and
CrossFit Kailua's Olympic Weightlifting Club will be opening 10 slots.
During this month-to-month program we will be improving the two basic Olympic lifts: Snatch and Clean&Jerk. We
will also be working on improving strength with squats and other exercises. Sessions will be one hour with the majority of the work focused on improving technique and efficiency in the lifts. Along with technique work we will focus on applying the lifts towards CrossFit workouts.
Whether you are just trying to get awesome technique, trying to compete in Olympic lifting, or looking to push your Oly-lifts to a more efficient CrossFit adaptation, this class has what you need.
Check out this 266Kg Clean&Jerk.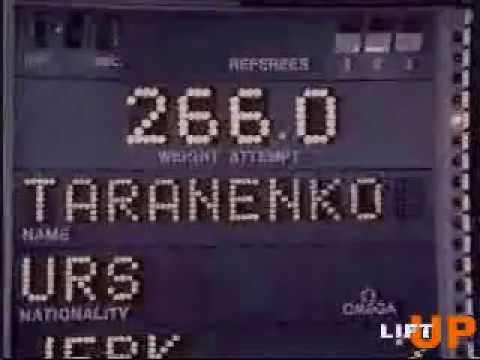 CF Oahu OLY CREW
Meets: Tuesdays & Thursdays @ 7pm @ CFO
CF KAILUA OLY CREW
Meets: Fridays @ 7pm & Saturdays @ 12noon @ CFK
Cost for the programs are 40$ for unlimited and 100 for 2x a week. Shoot me an email at Erik@crossfitoahu.com
with any questions you may have!
–Erik