Time to bust out all your pink WOD gear!
Since 2010, Barbells for Boobs has been one of the great annual events that gets the CrossFit Community coming together to WOD for a cause. CrossFit Oahu has always had a good turn out for the event each year (we'll take any excuse we can get to wear pink). Check out this video shot by one of CrossFit Oahu's members of Barbells for Boobs, 2011.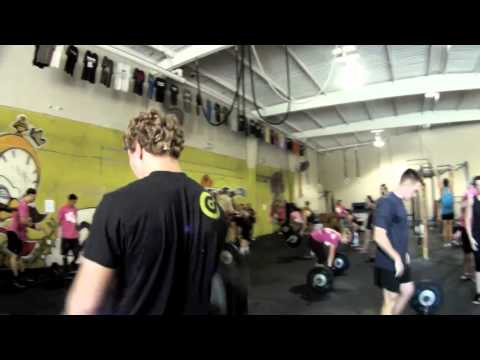 What is Barbells For Boobs?
Barbells for Boobs is annual fundraising event that directly benefits the 501(c)(3) charity, Mammograms in Action. Mammograms in Action provides women and men with resources that they, typically would not have access to such as screening and diagnostic procedures for breast cancer screening.
The "Amazing Grace" WOD consists of:
For time
30 Clean and Jerks (135/95 pounds)
How can I make a difference?
Register at Barbellsforboobs.com and start your fundraising campaign. If you raise $80 or more, you will receive an exclusive Support Team t-shirt as a thank you from our Mammograms in Action and Reebok. Donations can also be made by non-participants at www.barbellsforboobs.com/fundraising.
How about some friendly competition…?
This year, CrossFit Oahu wants to make BB4B (Barbells for Boobs) even better than the last two years, and have decided to have a friendly competition between our 5 locations. Here is what we are going to do:
Members from all locations will meet at CFO on October 13th, 2012 at 9:00am.
Each gym will earn 2 points for every member who signs up and competes in a heat, regardless of where they place.
Points will be awarded to those who place in the top 5 for the Rx, AV, and SD heats (1st = 10 points, 2nd = 9 points, 3rd place = 8 points, 4th = 7 points, 5th = 6 points).
The gym with the most points WINS!
***Sign up at the front desk of any location for a heat.  We will be having a BBQ Potluck celebration directly afterward and CFO will be providing the meat.  Bring a side dish to share and your favorite after-WOD beverage.***
Wear PINK to show your support! Save a pair! Save a Life!