I don't have any idea who saved all kinds of old Gymnastics VHS tape only to upload them to YouTube years later but I am sure glad that they did. Below are a few awesome old school video for your viewing pleasure.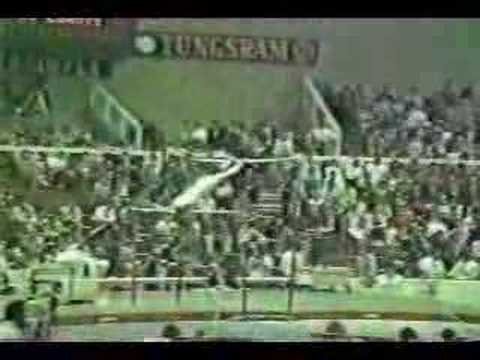 When you have to bann a move from professional gymnastics you know that is some crazy sh!t.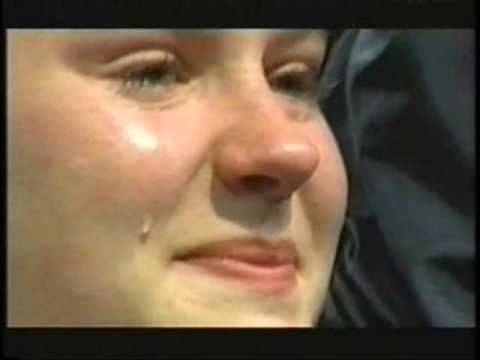 Due to the code of points now there is a little less creativity now in mordern gymnastics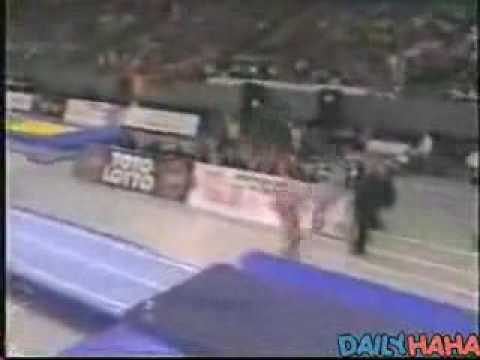 Straight up tumbling is awesome!!



From the video description-
"five really crazy gamnastic skills i found on the internet, including a triple off the parallel bars and a tkachev salto.
If you know any things as crazy as these or even crazier, please let me know by posting a comment.
5th place: rico anrade, 1.5 twisting kovacs, stanford gymnastics
4th place: justin spring, triple twisting backflip on floor (tumbling), 2005 world trials
3rd place: benjamin horton at "blackjack invitational in las vegas", triple backflip off highbar with full twist
2nd place: daisuke nakano, triple backflip off parallel bars, performed before the 2004 olympics in Athens
1st place: cade raggio tkatchev frontflip on highbar, Stanford gymnastics"
What!!
Post in the comments any madness you may have found!!!