Here is a quick blog featuring my favorite Olympic Weightlifting videos from YouTube.

5. Chinese Weightlifters Training
This is a rather long snippet from a documentary on Chinese weightlifters and the rigors of their training. It has been said that the Chinese have never met an exercise they didn't like. Things to look out for: The Chinese are known for their high technical standards.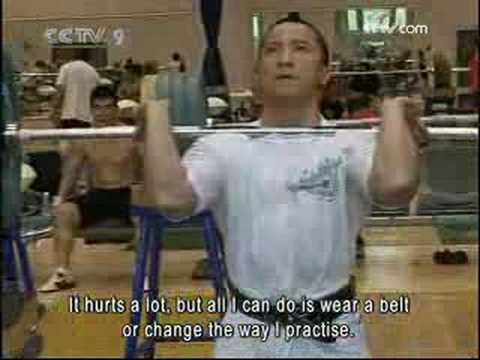 4. Bulgarian Weightlifters in Sicily
A more recent Olympic Weightlifting video. These two gentlemen, Plamen Boev and Ivan Markov, are in Sicily to represent the Bulgarian National team. Unfortunately for them, their airline lost all of their luggage, including their singlets and shoes. The Italians had to round up gear for them to compete in. Things to look out for: Unbelievable speed in training. Plamen's ridiculously fast split jerk. Ivan doing a split snatch in warm-ups and the rest of his team laughing at him.

3. Great Video of Chinese Weightlifting
Here is another documentary-esque look into the Chinese National team's training. Things to look out for: A hack squat machine in their gym and the stereotype that weightlifters are fat and unathletic get shattered.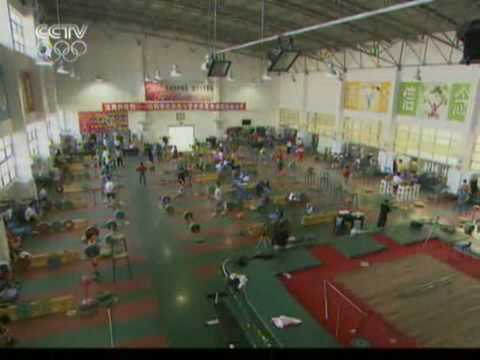 2. Urik Vardanian 405kg total at 82.5kg bdw
Urik Vardanian set world records in Snatch, Clean and Jerk, and Total for his weight class. The record stands untouched since 1984. Things to watch out for: His competition Snatches are, in my humble opinion, the greatest i've seen of any lifter, ever.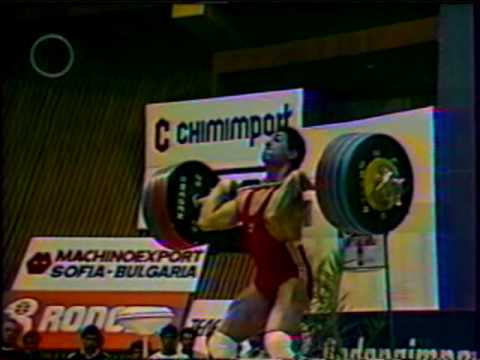 1. Masters of Sport in Slow Motion
A compilation of some of the greatest lifters the sport has ever seen. The background music is enjoyable. Fun Fact: The 1st lift of the video is performed by a coach.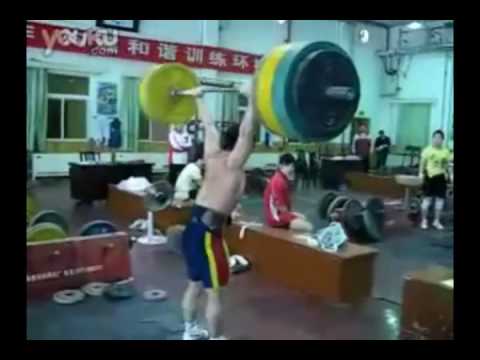 Honorable Mention
A parody on Bulgarian Weightlifting.